About us
Welcome to ArchiCover – the showroom for materials & surfaces for architects, owners & the design and construction industries!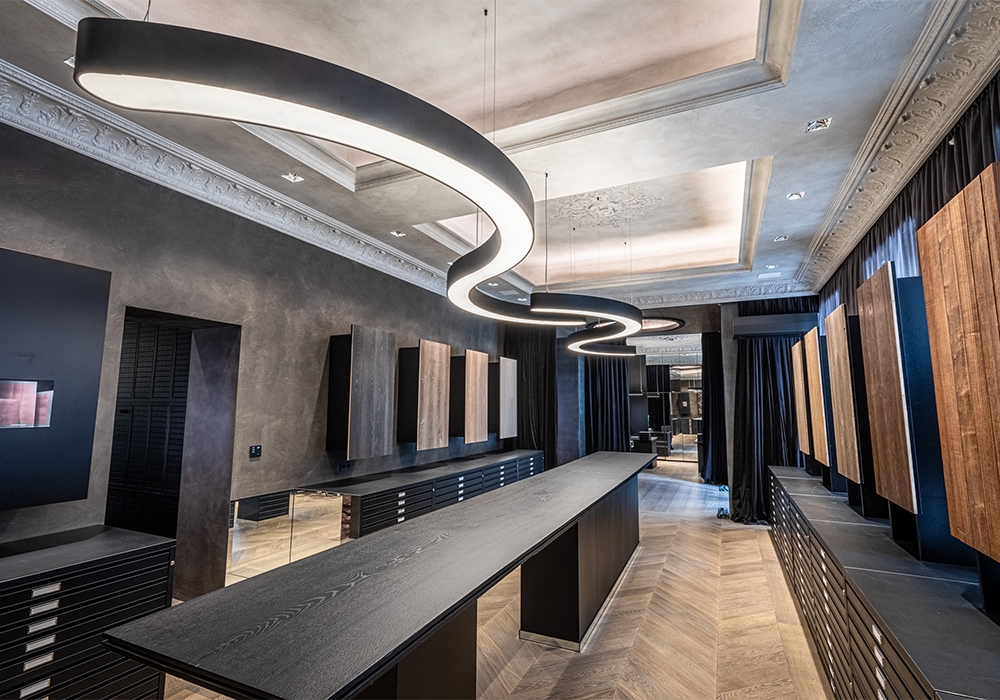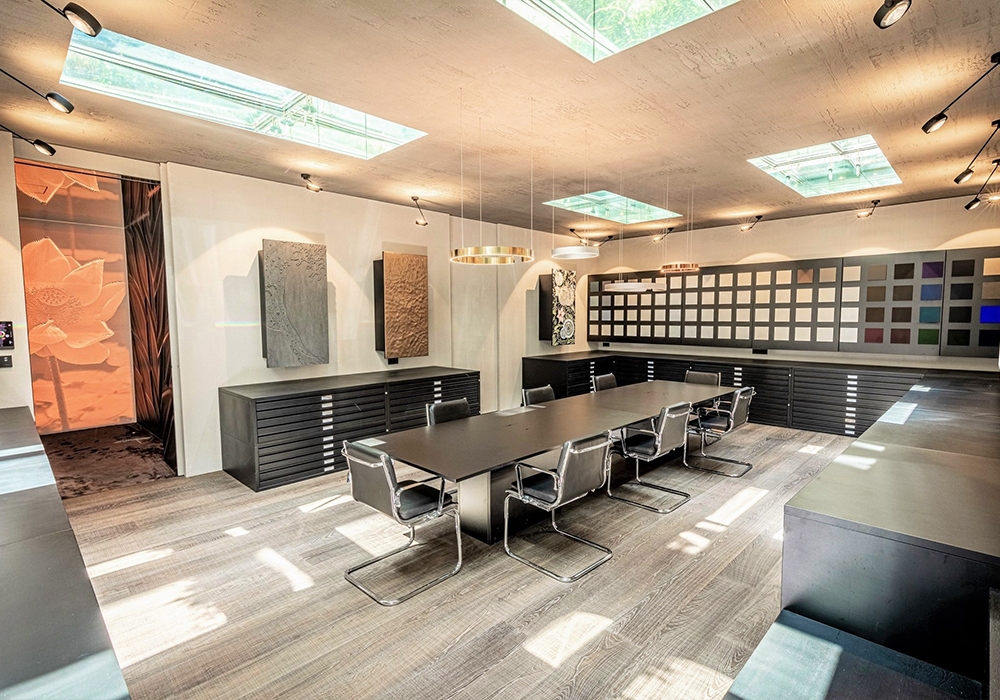 "YOUR HOME SHOULD TELL THE STORY OF WHO YOU ARE AND BE A COLLECTION OF WHAT YOU LOVE!"
In our world of surfaces, you will find a vast international range of different materials and surface patterns, all of which were carefully selected in nuanced colors, collected and sorted. ArchiCover is a manufacturer-independent materials library of exclusive ambience; a whole sale and industrial showroom. Over the years, we have become specialized in worldwide material exploration. Regional and global products are curated according to function, quality and design requirements. As importer and adviser, we incorporate all these special features in our ArchiCover world of surfaces. Our in-house research and development round off this unique comprehensive range. At ArchiCover, you will find materials & surfaces clearly classified in digital and analog form.
Our material library is classified according to main topics and includes more than 5,000 materials & surfaces. At ArchiCover, you can easily create your materials sample collection for your project in a few hours. In addition to our ArchiCover range, we offer you product samples from well-known manufacturers of furniture, plumbing, lighting and much more, all of which you can coordinate well to match your selected ArchiCover surfaces.
If you are looking for unique pieces for your new project, we will be happy to welcome you in our studio. Together, we can create luxurious surfaces according to your wishes and adapt them to your desired application areas. There are no limits to our joint creativity when it comes to implementation.
"GOOD HANDCRAFT – FOR SOME PEOPLE ONLY A WELCOME MARKETING INPUT, FOR OTHERS A MATTER TRULY DEAR TO THEIR HEART!"
Join us
Discover our opportunities for cooperation
A small excerpt of our benefits developed specially for you:
ArchiCoverApp: access to all exquisite materials & surfaces
Independent use of our ArchiCover showrooms
24-hour access after prior notice
Color definition and communication tools
Specialist technical talks, meetings und tailor-made events
Equipping and organizing your own model room, including all ongoing updates for architects, owners & the design and construction industries
Let's get started
We look forward to guiding you through our exclusive world of materials.
Behind the ArchiCover company there is the entrepreneurial couple, Christiane und Michael Dania, and a multitude of developers and producers of high-quality materials for the architecture and interior design industries. Christiane und Michael Dania both share their passion for exquisite surfaces as well as the joy of travelling. Over the years, they collected timeless pieces alongside the latest products from local and international trade fairs inclusive of regional and international producers.
The entrepreneurial couple are delighted to make this extraordinary collection of different, creative and luxurious materials & surfaces, in addition to rarities and collectables, accessible to you.
Over the past few months ArchiCover has lovingly converted former workshop and studio areas to create a breathtaking ambience of more than 1,000 m² for this unique materials library.
Whether you are an architect, owner, investor, trader, or you simply enjoy beautiful and extraordinary materials & surfaces, immerse yourself in the world of materials at ArchiCover with us – our team is looking forward to your visit and to working with you!